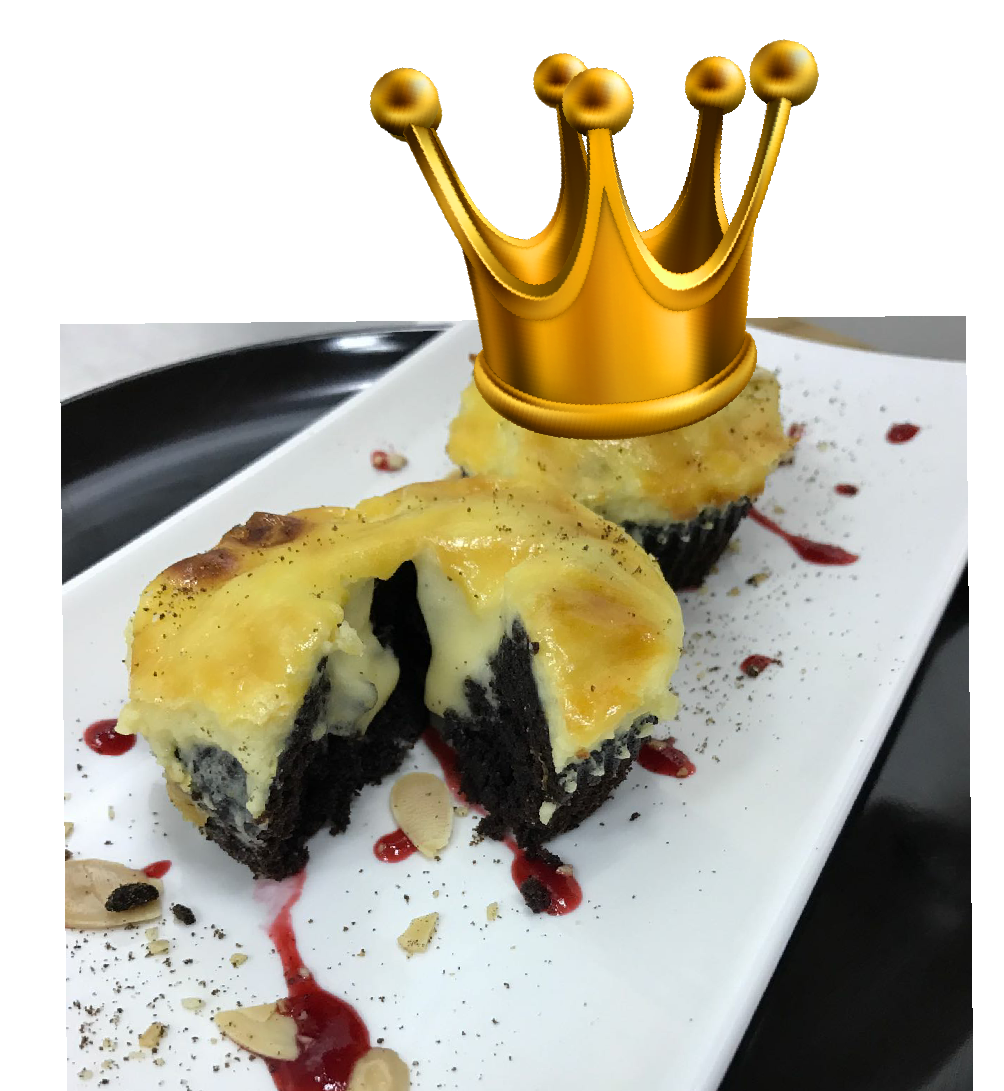 Method
Combine all ingredients of part A in bowl and mix well.
Line paper cup in muffin tin, scoop the batter into the paper cup and baked in preheated 170˚c oven for about 15 minutes.
Make a hole in the middle of the baked brownie with spoon and leave the brownies to cool.
Cream Lacto Orange & Lemon Cheese and sugar on high speed 4 minutes till fluffy
Add in Dairy Cream and continue mix with high speed for 4 minutes
Add Egg Yolk and mix with medium speed for 3 minutes. Place the filling into piping bag and keep chill if not use.
Combine part C in bowl and mix well.
Pipe the filling into the brownies and spread to cover the surface.
Egg wash the top and steam bake in preheated 210˚c oven for 10 – 12 minutes
Serve hot for cheese lava effect; serve chill for cheesecake texture.
method